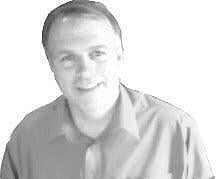 Pat Conarro - CEO/CTO - Colorado, USA
Pat Conarro leads the ANEW Energy team with 4 decades of electro-mechanical manufacturing experience and entrepreneurial knowhow. Before he could drive, he was wiring up high powered equipment at his family's growing high speed custom branding cup company. In those days everything ran on hydraulics and pneumatics with no CNC machines to automate manufacturing events. Pat went on to the Pennsylvania State Trade School where he worked on some of the first mainframe CAD/CAM systems built by IBM. Conarro is an experienced engineer with a background in automation and IoT devices. In the 90s, he worked as an equipment provider to Intel, IBM, Texas Instruments, Motorola, TSMC, Sony and more. He also spent time in the medical sector building heart defibrillators and worked directly with 8 Inc who developed many of the first Apple Stores. With a brief stint at Nike he learned about brand building and brand assurance. In the late 90s, Conarro developed over 90 electromechanical robotic calibration laser measurement IoT devices under his MicroTool brand. He sold his company Microtool to (BRKS:NASDAQ) in 2001 and holds 12 patents. Many of Conarro's creations are still used in chip factories around the world today.
Based near Aspen, Colorado, Conarro has built relationships with companies and individuals around the globe, including in England, China, India, Singapore, Korea, Taiwan, Malaysia, Thailand, Germany, and consumer manufacturing industries. Conarro has been published in various magazines, moderates the Fusion360 LinkedIn Manufacturing Forum, and sits on local trade school advisory boards. He is presently working with the Navajo Technical University to develop their high speed manufacturing curriculum. When he's not on the factory floor, Conarro enjoys backpacking with his dog, Rosie, in the Rocky Mountains.
"I have reached a point in my life where in this phase I am all about educating the next generation with skills I learned as a young man at the family factory and what I learned from my efforts around the world." Pat's Tribal Knowledge Transfer Include: IoT design, high speed automation & tooling, PCB Manufacturing, Robotics and CNC programming. Meet Pat and listen to him talk technology here within his Advanced Manufacturing Curriculum. This program is being launched at The Navajo Technical University on the reservation in Crown Point New Mexico.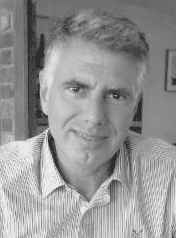 Ray Rohrbach - Global Business Development + European Sales - Hampton Court, United Kingdom
Ray has had a lengthy and successful track record in international business development, sales, marketing, in and out-licensing and product development. His career began in the marketing communications and advertising sector, where he held numerous account handling roles in leading agencies, such as TBWA and RSCG, working on accounts across a broad-range of sectors, including Energy and Fuels. Ray then worked in the entertainment sector with intellectual property exploitation roles at Warner Bros where he headed up all agent markets business covering EMEA. In this role, Ray was responsible for the business development and performance of a large and successful licensing agent network that he developed through detailed planning and team-building strategies. After Warner Ray was headhunted by the Virgin group to set up its worldwide functional/healthy drinks IP/licensing business and created new sales, marketing, and distribution partnerships. Ray and Pat met when Ray was at Virgin. Pat submitted an idea to Richard Branson's Virgin Groups Good Idea network in NYC. Nearly 2 decades back Ray has advised Pat in business and life. Ray is quite a sports fan including tennis, soccer and motorsport but he is also keen to spend some quality time with his treasured little granddaughter.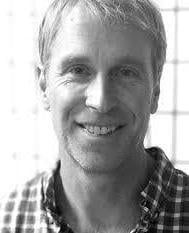 Mike Lowe - Business Development - Colorado, USA
Mike is a long-time educator and entrepreneur, having started a number of businesses that have now scaled to larger markets. In his early years as a young teacher at Crenshaw High in Los Angeles, Mike was instrumental in bringing the community back together after the Rodney King Riots in 1992 with a community gardening project. Gaining the attention of Norris Bernstein of Bernstein Salad Dressings, who then helped establish "Foods From The Hood". The project gained international exposure having been featured in NewsWeek Magazine, and even Prince Charles of the British Royal family attended a viewing and was quoted as saying, "The project was Simply Extraordinary!!" Mike is also the cofounder and executive director of COVENTURE, a business incubator based in Carbondale, Colorado that is creating economic resiliency in rural communities. COVENTURE has helped launch over 24 businesses in Western Colorado and has brought Mike and Pat together to help launch not just an important renewable energy company, but also a future thinking Technology Career Center that will help provide training for jobs in emerging industries in technology markets, product manufacturing, renewable energy and other forward thinking businesses. Mike will primarily be working through the Career Center to onboard much of the talent needed to support the design, build and installation of renewable energy products while helping the Executive Team at ANEW craft a go-to-market strategy. "Pat, let's build a world class renewable energy educational platform for global deployment here in the roaring Fork Valley!"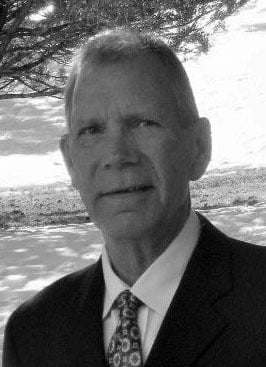 Jerry Pearson - VP Global Sales - Las Vegas, USA
A Sales and Distribution Management professional with strong leadership skills in semiconductor, thin film deposition, aerospace and R&D markets worldwide. Team player and experienced sales leader with a focus on people, issues and solutions. 30+ years' experience at developing sales strategies, managing direct and indirect sales personnel, selecting and managing manufacturers' reps, distributors and value added service suppliers. Jerry worked with senior management/owners to develop strategic plans and corporate business goals. He has traveled globally establishing, supporting and managing local sales channels while building long- term customer relationships. Track record for substantially growing annual revenues and staff within budget. Jerry grew revenues for Colorado-based a semiconductor company from $40 million to $130 million in 3 years through the hire and development of a highly effective sales organization. He also developed and managed sales forecasting, sales quotas and new product development. Entrepreneurial attitude and experience with start-up companies and business planning. Emphasis on long-term relationships, team building and excellent communication skills. US ARMY Vet. Pat & Jerry go back decades in time where we deployed much of the Intel 300mm Factory FOUP project at scale, in a highly automated format.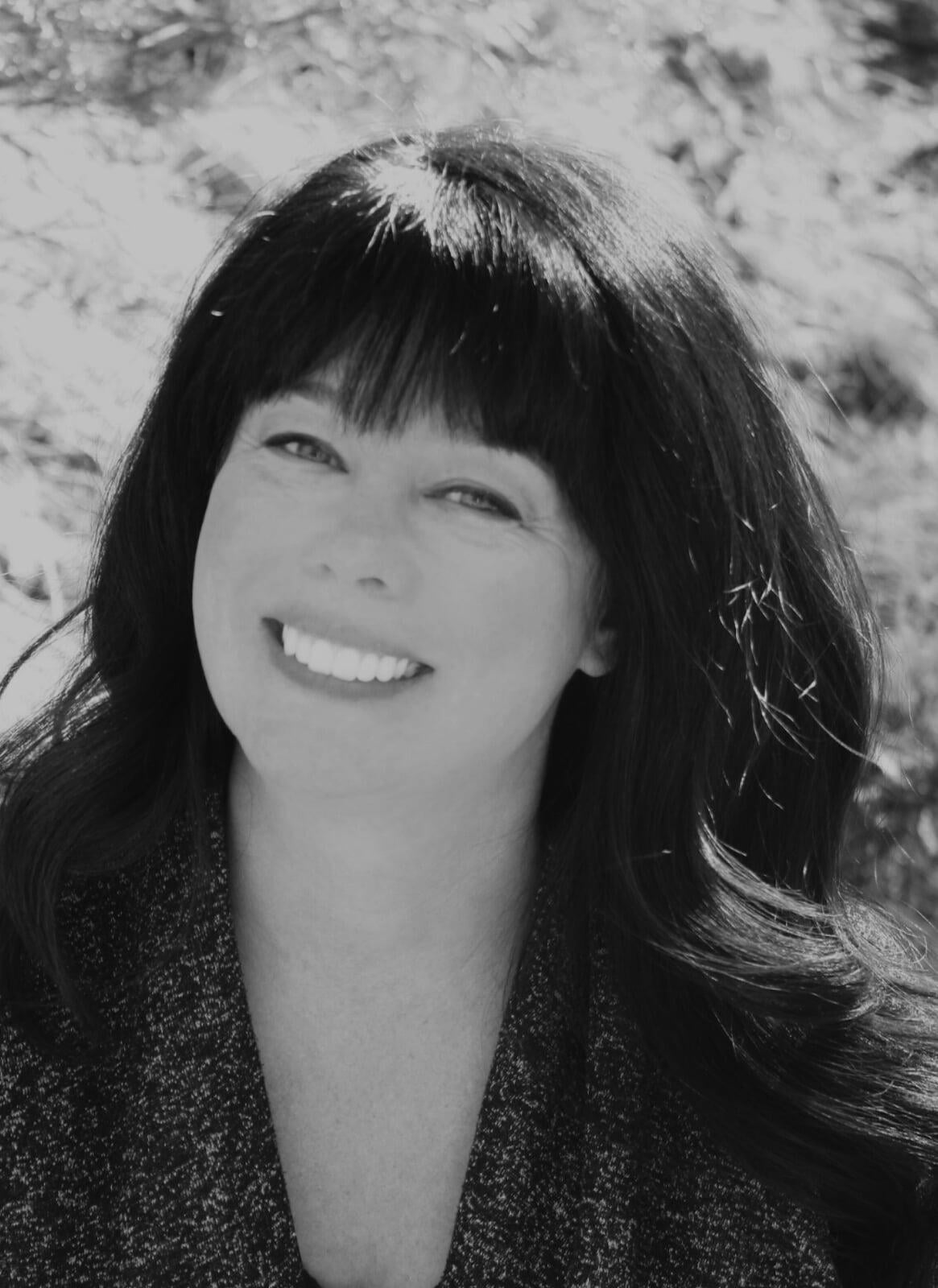 Teresa Tenbrink - Accounting - Colorado, USA
Born and raised in Kansas, Teresa spent much of her childhood outdoors on her family property in the middle of nowhere. Teresa graduated from Wichita State University with a BA in Psychology. She has worn many hats in her career and brings expertise in operations management, public policy, bookkeeping, compliance, and people management. Her time spent in big corporations, government agencies and small family-owned businesses, provides a unique perspective on inclusive and innovative business models like ANEW Energy Corp. Not afraid of change, Teresa is a service-oriented person who values relationship building. Teresa has been an integral part of non-profits that feed, clothe, and care for the homeless in the city of Phoenix. Her passion for the outdoors continues in Colorado. On the weekends we can't find her anywhere, she is out exploring. Book a call with Teresa!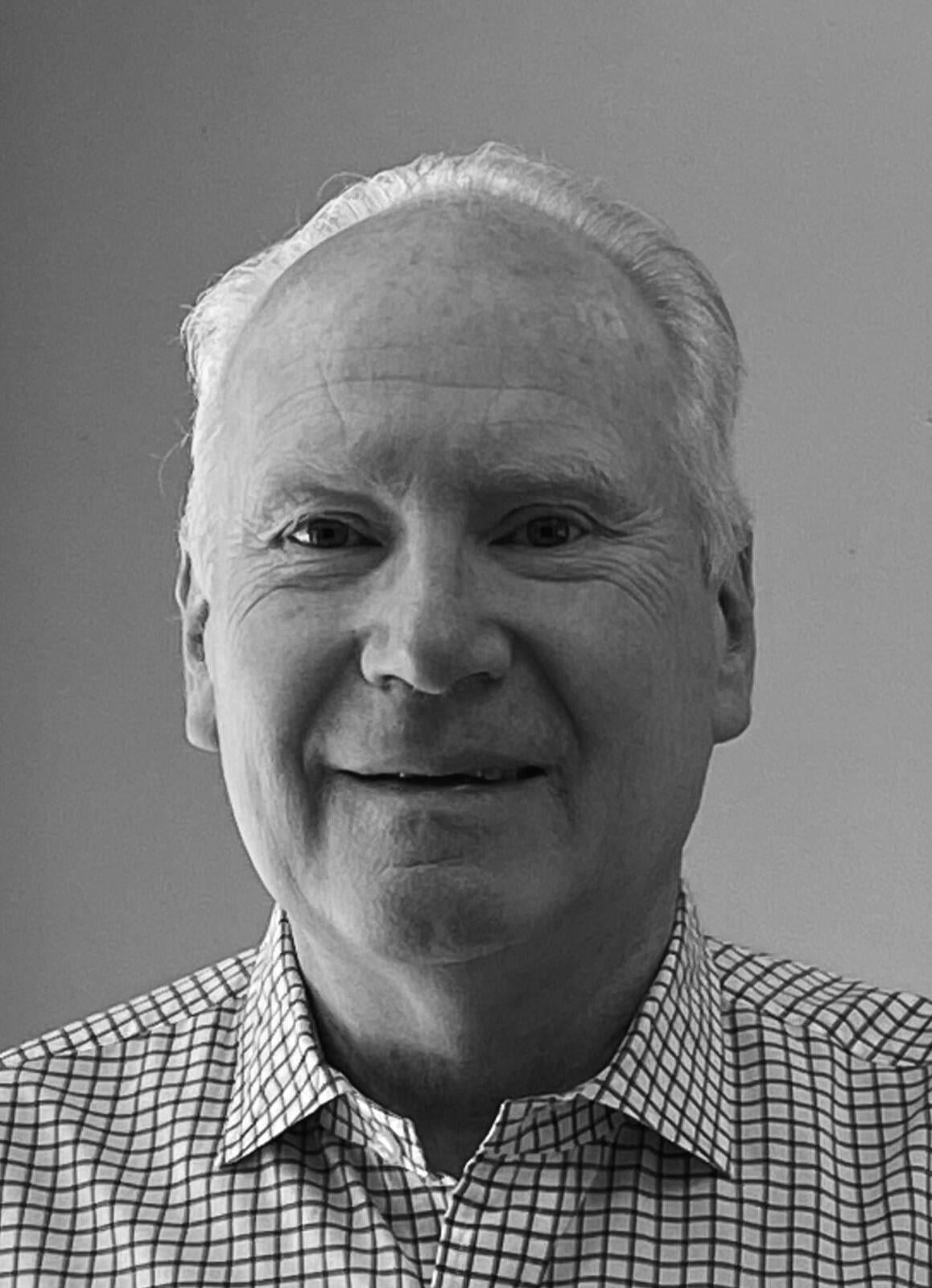 Mark Tranter - International Events Planning & Deployment - Boston, MA
Mark Tranter delivers hospitality in a league of his own, along with trade show logistics at ANEW. From the sunny shores of Boca Raton Florida, to the Hilton Hotel in the business district of Boston Mass - USA, Mark brings decades of a calming effect on any trade show plan madness. If you need something from the trade unions as jobs are getting set up, Tranter knows how to leverage any mission critical union situation. As a lead developer for George P Johnson, the digital shows with the best sound system that rocked your ears early on in life, Tranter brings hypnotizing effect on all our participants. We are excited to have Mark onboard at ANEW with hope that he can bring our small town feel to any big city trade events. Pat and Mark go back in time as kids with motorcycle wheelies in front of our parents homes. Controlling madness is Mark Tranter's expertise. Book a video call with Mark!






We Are Seeking Board Members Who Can Hit The Ground Running!





Board Members & Management Wanted

The ANEW Board and team of advisors have worked together for many years. Each of us know each other's strengths and weaknesses. Many of us own our businesses and are entrepreneurs at heart. ANEW is on a growth trajectory that will require "all hands on deck". Diversified human capital is essential. We are confident that we can scale our North American operations, with ROW market deployment shortly after. The work we have done in past years forces us into the Intel Copy Exact engineering environment. Engineers are organizing everything to improve our chances of success. We are seeking team members who can guide our company forward with every aspect of environmental sustainability. Join Us!




Green Bonds Professionals: Green bonds are a financial instrument that are growing dramatically in recent years. The World Bank offers Green Bonds to countries hardest hit by climate change. Since 2008 the World Bank has issued $13B to help fight climate change. While many of these deals appear to be awarded to large government and industries, we believe we can take a $100M bond and flip it in 10 years. Ten thousand micro-grids at $10,000 each could bring thousands of local jobs with secured high-quality assets in mind. We believe Green Bonds are part of our mass scale success. Join Us!




Finance Professional: ANEW has built out modules within our mobile tools that bring vendors, customers, and lenders together to deploy micro-grid technology at scale. Just as Lending Tree has worked to bring customers to various lending institutions, we see smaller, almost micro-loans being assembled and packaged for lending institutions. We are in search of guidance and strategic partners who can help bring sub $10,000 loans out to the masses. Let's bring everyone together while creating new jobs in this sustainability revolution. Join Us!




Trade Professional: International Trade brings jobs to the world. Some of our best deals were with international trading companies like the Marubeni Corporation of Japan. ANEW experiences trade challenges from time to time and we realize we are leaving chips on the table on many transactions. We are always looking for help with cash flow and import-export banks. Our view of the world builds factories in countries that support job creation at the local scene. No one has ever built an open-source factory and distribution solution. This might inspire important discussions with contacts you have across the world. Join Us!




Governmental Affairs Professional: We have worked lobbying as constituents and have successfully changed laws for the better here in our state of Colorado. We understand that governmental affairs at local, state, and national levels are all very important. As the rest of the world adopts new laws to transition their homeland to renewable energy, we need pros who can keep us abreast of rules and regulations in order to maintain a global perspective. We are seeking experts who understand renewable laws, and are willing to stand at the state capital waiting to talk shop. We are working to make a large impact around the world in the field of renewable energy jobs. Join Us!




Marketing Professional: It's important to reach out at scale to get our message across. We should certainly find marketeers who can steer the company. The individual we are searching for has reach around the world. Many of the customers who we are pursuing are not wealthy. For that reason alone, our mobile business operating tools cost must remain low. We have worked on the ground in India, and now understand how different it is to market to Indians than it is to market to Americans. It may require a mix of print, radio and mobile marketing. The markets we are approaching are not complicated but their traditions may not be understood. We are excited to learn more about the countrymen we are partnering with as products and services are rolled out. Our company revolves around Zoho as our business operating system. It would be incredible if we can find a marketing professional who understands these tools that we rely on every day. Join Us!




Fulfillment Professional: With new products being developed behind the scenes, we see a heavy load on our fulfillment center. Kitting and logistics are going to be a spectacular management of madness. Back in the day, one could order a car from Detroit with a custom paint job and features. Now, ANEW is building an energy solution to deal with customization for specific sites and demands. You can even choose colors to match the environment. It's going to be intense, yet with the best fulfillment pros, we think it is all doable. Join Us!




Zoho Jedi Master:

With more than 50 million Zoho users on the planet, we are searching for Zoholics who can launch new tools for ourselves, our vendors and our customers without anyone ever knowing. With Zoho One as our backbone operating system at ANEW, we see big Copy Exactly plans to be deployed in native languages. We know a bit about Zoho, yet we also know that Zoho One is so powerful that we have been leaving a lot of technology unwrapped. It's like Christmas Day every day at ANEW when we find a new Zoho function that makes our lives easier. Take us to Zoho warp speed please. Join Us!




Training Professional:

Zoho One dovetails training modules with human resources to bring independence to learning and access to jobs. Pat spent months on the ground in India working language conversions that took hundreds of language experts to complete the tasks. Things are much different today. Our team has an incredible grip on what modern-day training modules are required to be successful. We are weaving 55+ types of renewable jobs together with training modules in multiple languages. This sounds like a big effort and it is, yet Zoho's Showtime Training Module allows for a conversion into the 26 languages that include: English (US), English (UK), Hebrew, French, German, Spanish, Italian, Japanese, Korean, Portuguese (Portugal), Portuguese (Brazil), Russian, Arabic, Swedish, Bulgarian, Chinese (China), Chinese (Taiwan), Danish, Dutch, Polish, Hungarian, Turkish and Vietnamese. Join us!
Meet Pat Conarro | ANEW's Founder & CEO